What Makes Teeny Tiny Homes Different?
10+ Years Experience in Business
5-Year Structural Warranty
100% Australian Owned and Operated
Galvanised Steel Skid Base
Steel Frame Construction
Australian Colourbond Steel Roofing & Exterior Wall Sheeting
Manufactured to meet the Australian Building Code and Standards
We use Bradnams Windows and Sliding Doors
Custom Designed &Personalised to meet your needs
High Ceiling heights – 2400 mm to 2800 mm raked ceilings internally
All Plumbing, Electrical & Waterproofing Works done by QBCC Certified Trade Contractors
All Forms & Certificates provided to for Council Approvals & Permits
Affordable investment opportunities with a ROI of around 20%
Builder of Tiny Homes and Transportable Buildings
Teeny Tiny Homes is a Builder of Tiny Homes and Transportable Buildings in Australia. We are a family-owned and operated business, based in Upper Caboolture (North Brisbane) QLD Australia.
After witnessing first-hand the need for affordable and alternative living in Australia, we realised we didn't want to be part of the problem, but rather contribute to a solution. We began by renovating and building transportable granny flats and offering them to aspiring Australian homeowners at affordable prices.
​
Our shared passion for design, sustainability, and out-of-the-box solutions drove us to create Teeny Tiny Homes: the ultimate solution to the Australian housing crisis. Inspired by the boom of tiny houses in the US, we decided to bring this wonderful idea to the Australian market. Our demountable buildings provide people in Australia with the opportunity to own their homes without having to break the bank.​
Tiny Houses and Transportable Buildings For Sale
Like many of our customers, we have always entertained the idea of living off the grid: of being able to take our homes wherever we go and enjoy all the creature comforts of a cozy home even on the road. Driven by our passion and creative thinking, we put the foundations of Teeny Tiny Homes and we will continue to serve the Australian housing market, providing affordable, sustainable solutions for alternative living.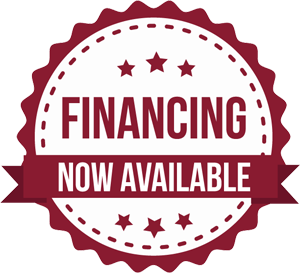 Customer Reviews
"Amazing work. I couldn't be happier with my new home. Great quality work, highly recommend them if your looking a teeny house."
Erick jose Jose
"The team at Teeny Tiny Homes were exceptional to deal with. Nothing was too much trouble, totally accommodating, and I absolutely love my new home. I can highly recommend Dave and the team for a hassle free build and a beautiful home at the end."
May Flower
"Teeny Tiny homes make for a great addition to any back yard! Rental returns make it pay for itself. Thanks heaps guys! Looking forward to getting the next one for our investment portfolio!"
Michael Guy Burford
"Recently engaged with these guys upon recommendation from friends who've used them. Great service & pricing options highly recommend Teeny Tiny Homes."
Katie Fitzgerald